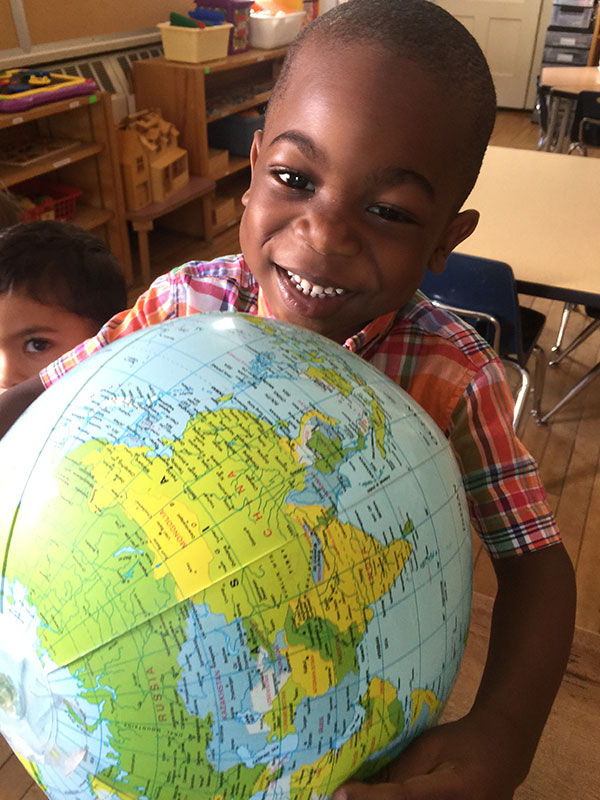 You have a choice in your child's kindergarten education – a critical year for building positive habits and instilling a zest for learning. It's a big decision and we welcome a conversation with parents who want to discuss the benefits of a Montessori education. Feel free to contact us any time or plan a visit to our classroom.
How can the Montessori Discovery School kindergarten program give your child a head start as he or she begins their journey of lifelong learning?
The Montessori kindergarten program is a more sophisticated and academically-oriented curriculum than most public schools. On average, there is more exposure to math and language, and culturally-rich, community field trips for hands-on learning. Montessori kindergarteners will have an edge going into first grade.
Montessori philosophy teaches kindness and a "helping hands" approach in life. An additional year of a peaceful, respectful environment can make a lasting, positive impact on your child's behavior.
Montessori is consciously designed to adapt to different learning styles. Giving your child an additional year of "customized" high-touch involvement from a certified Montessori teacher will help your child optimize her learning capacity. The maximum student-teacher ratio at our school is 10:1, therefore each child is ensured personal attention and a customized approach to learning.
MDS offers unparalleled flexibility for families:
Flexible enrollment, welcoming families to enroll at any time of the year
Early morning, mid-day and late afternoon care to accommodate parents' work schedules
Available for your child during holiday breaks and during summer for Summer Discovery Camp
Kindergarten Program

Monday – Thursday from 8:30-2:00, and Fridays from 8:30-11:30. 
Academic year is from day after Labor day to approximately June 13
Cost: $8,500/year billed in 10 monthly payments of $850/month.
Early Morning and Aftercare Options

Early Morning Program 7:30-8:30 AM Monday-Friday for $8/hour
Aftercare Program 11:30-5:00 Monday-Friday for $4/ 1/2hour