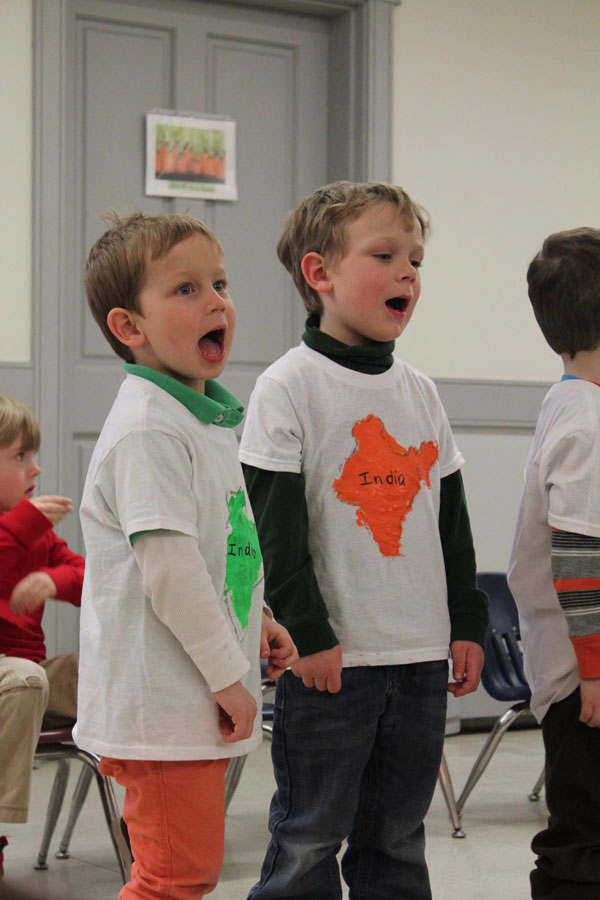 Creating a partnership with parents, the Montessori Discovery School is able to offer more than basic learning and care services for children. We are able to focus on quality time and provide a creative curriculum that includes Montessori materials, reading, communication, mathematics, and discovery.
A core facet of the Montessori Method is to introduce new topics for learning, while simultaneously reinforcing previous lessons learned earlier in the year. In this way, the child is always being challenged by new things, and also becoming an "expert" in the areas of math, language, and social skills that are introduced at this level.
Children don't get bored in the Montessori curriculum – it's designed to grow with them, and meet them where they are, and guide them to where they want to go.
When children start MDS as 3 years old, their learnings build sequentially each year, to where it all culminates in year three of kindergarten. There is a "payoff" in a sense when children attend for 3 consecutive years – please ask us more about the MDS curriculum.
Preschool 3-Day Program

From 8:30-11:30 AM
Cost: $5,500/year (billed in 10 payments of $550/month)
Preschool 5-Day Program

Monday through Friday from 8:30-11:30 AM
Cost: $6,500/year (billed in 10 payments of $650/month)
Early Morning and Aftercare Options

Early Morning Program 7:30-8:30 AM Monday-Friday for $8/hour
Aftercare Program 11:30-5:00 Monday-Friday for $4/ 1/2hour